So earrings are great because they can be normal delicate diamond studs or…you know, UFOs beaming up a cow. earrings Don't believe me? Fine. But you should see these UFO beam moo up earrings. Weird people make moo jokes, ok?
Weird earrings are wickedly hot and funny. However you need to be weird to wear them. Below is a list of 10 super weird earring styles for weirdos like you.
First though how do you know if you are weird? Well if you're on this page, Duh! Yeah you're weird because, let face it, you clicked on a weird earrings link, while you should have been doing your homework or working on a spreadsheet about cereal inventory.
List of 10 weird earrings for sale
So first the UFO earrings. Here you go.
UFO beaming up a cow earrings: With UFOs being outed by the US Navy these are a must. Click here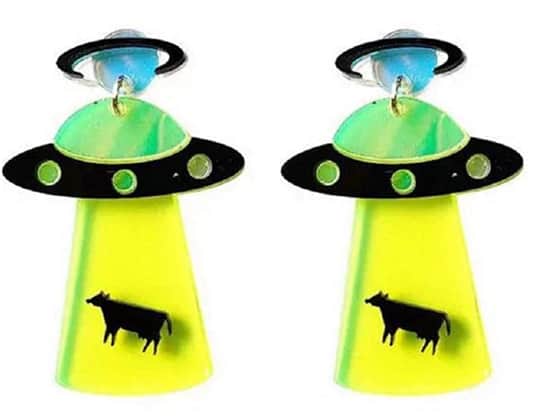 2. Light bulb earrings that really glow: Yeah these lightbulb earrings really light up. Weird, but cool. Click here.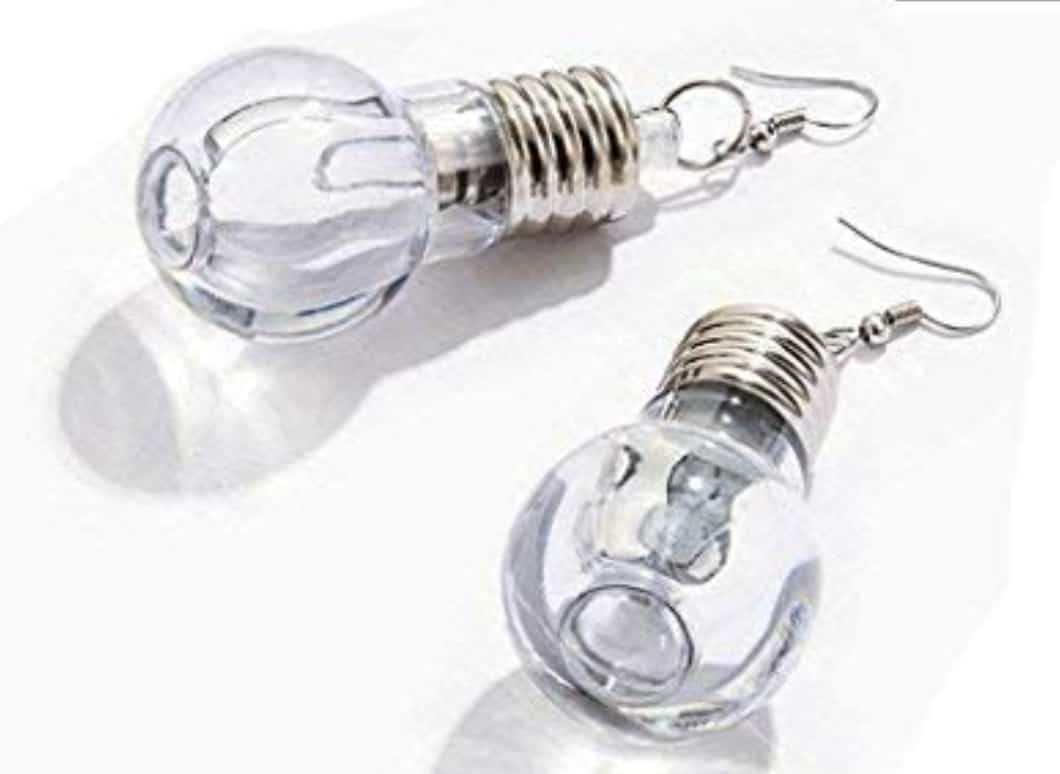 3. Coyote penis earrings: Yep, wild dogs couldn't keep weirdos away from these weird dangling earrings. These dogs really had a bone. Hey, you gotta be weird to write about this stuff. Click here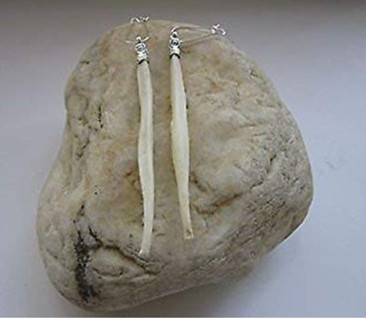 4. Bee and Honey Earrings. Welcome to weird earrings that involve a bee and honey. These apiary jewelry feature a buzzy critter in one ear and honey pouring out the other. It's not that weird unless you make a lot of honey jokes, sweetie, and you really beelieve you're weird. See? Click here.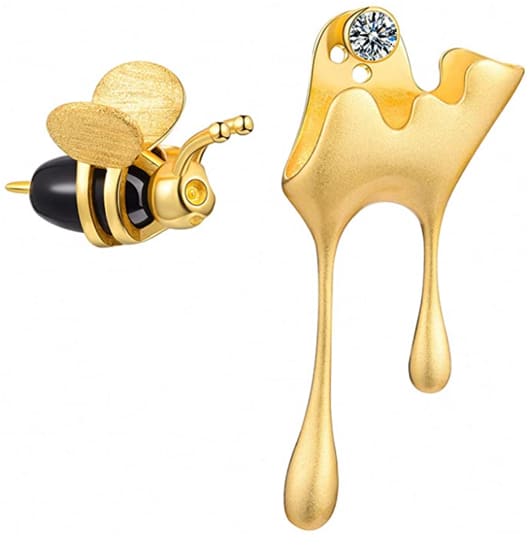 5. Hooded rat earrings. These earrings remind me of my pet rat Bill, who I had during college. he was a hooded rat meaning he had grey fur on his head and shoulders and white fur on his back end. Nothing says weird like rat earrings. But you do you. I'd wear them and I'm a guy. Click here
Want more? Ok weirdo – here you go…
Here some more weird ear bling to make you happy.